McLaughlin Anderson Luxury Villas rejuvenates its Ritz-Carlton Club® St. Thomas Rental Program

Beachfront luxury rentals continue at 5-star U.S. Virgin Islands resort
---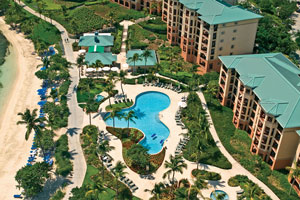 St. Thomas, USVI - McLaughlin Anderson Luxury Villas has rejuvenated its Ritz-Carlton Club® St. Thomas rental program. Since 2003, owners of the luxurious 2- and 3-bedroom beachfront units have relied upon the company's expertise. While not affiliated with The Ritz-Carlton Club® itself, McLaughlin Anderson maintains agreements with dozens of owners who have authorized the company to act as their rental agent. McLaughlin Anderson Luxury Villas was founded in 1985 with a portfolio that now features over 100 properties on 7 Caribbean islands, including the U.S. Virgin Islands of St. Croix, St. John and St. Thomas.

Company President Nancy M. Anderson noted that economic changes over the past few years have led to a change in the ebb and flow of inquiries as well as availability, resulting in fewer rentals over all. "However, we've recently been seeing a significant uptick in interest in Ritz-Carlton Club® rentals on St. Thomas, particularly in our monthly SEO reports. We still strongly believe in the RCC product and are again ready to support it and our owners," she stated in a recent memo to owners.

As demand for Suites (Friday to Friday, with mini-kitchens and Dining Club services) has dwindled significantly, the Suites will no longer be offered for rent. Both the 2- and 3-bedroom units in the Residences (all with fully-equipped gourmet kitchens) will now be available, Saturday to Saturday. Rate reductions have been made across the board, in an effort to vigorously support this esteemed brand.

Guests of The Ritz-Carlton Club® will enjoy The Ritz-Carlton's legendary service, and have access to all amenities at the adjacent Ritz-Carlton® Hotel. Children ages 5-12 may register with the Ritz Kids "Ambassador to the Sea" program for an added cost, featuring mostly outdoor activities that familiarize youngsters with water sports. Older children and adults may also take part in a variety of fun sea and sand activities (the optional Resort Fee is payable on arrival; lessons are additional). Rental terms and payment schedules have also been revised for The Ritz-Carlton Club® rentals; view the complete document at http://www.mclaughlinanderson.com/villa-rental-lease.cfm

For more information on weekly rentals at The Ritz-Carlton Club® St. Thomas, please call 1-800-537-6246 (Toll-free) or 1-340-776-0635 (International/Direct), or email reservations@mclaughlinanderson.com.

THE RITZ-CARLTON CLUB® is a registered trademark owned by The Ritz-Carlton Club®; McLaughlin Anderson Luxury Villas is not affiliated nor sponsored by the Ritz-Carlton Club®.